What is an Ultrasound?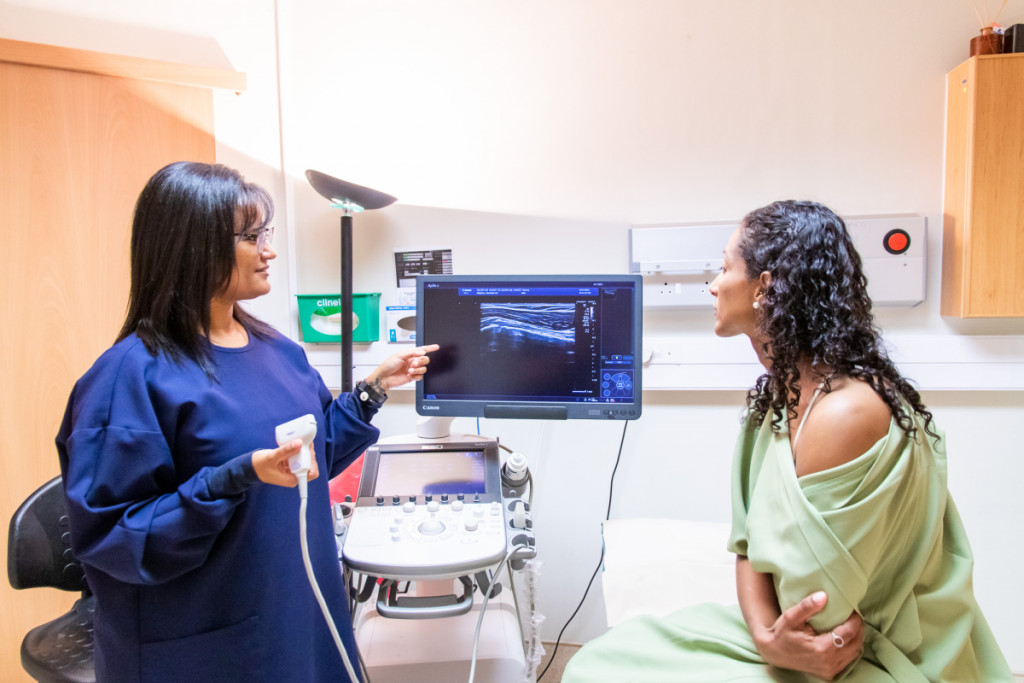 Utilizing harmless sound waves without any ionizing radiation, ultrasound technology produces highly detailed 2D and 3D images of various body structures. Primarily employed for imaging abdominal and pelvic organs, ultrasound also provides invaluable insights into musculoskeletal structures. Offering a cost-effective and expeditious imaging modality, ultrasound allows for efficient diagnosis and monitoring of a wide range of medical conditions.
Our state-of-the-art ultrasound equipment is equipped with diverse transducers, including low frequency, high frequency, and transvaginal options. These specialized transducers enable us to focus on specific regions of the body, facilitating detailed assessments with exceptional precision. Whether you require comprehensive evaluations of internal organs, obstetric scans, or musculoskeletal examinations, our experienced team of medical professionals utilizes the latest ultrasound technology to deliver accurate and timely results. Rest assured, at Medical Imaging, we prioritize your health and well-being by providing advanced ultrasound services that meet your unique diagnostic needs.