What is Bone Densitometry (DEXA) test?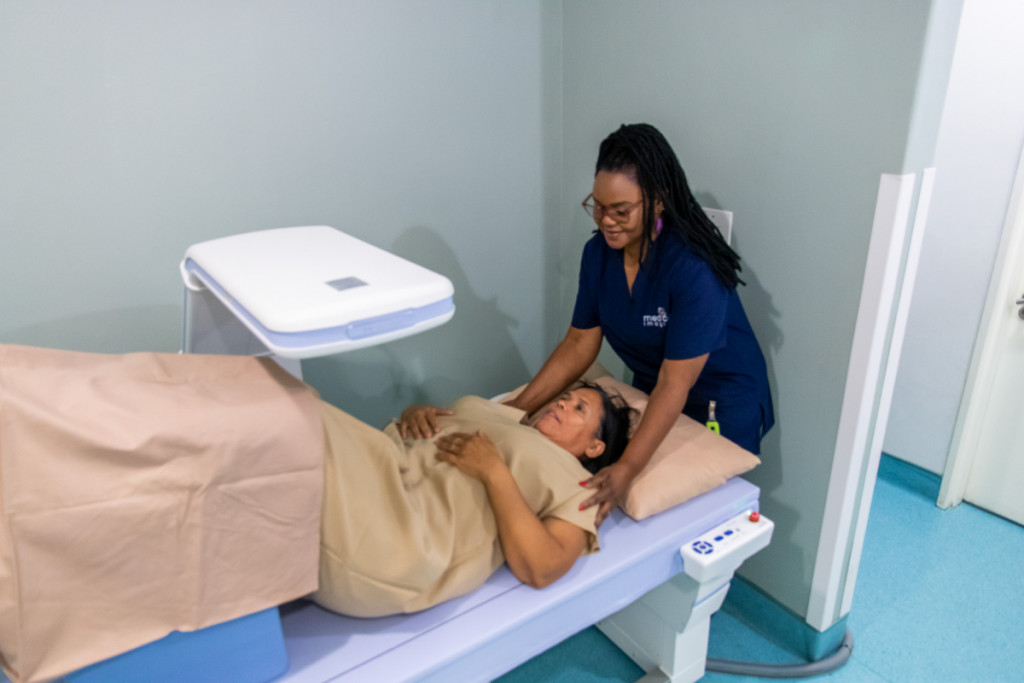 Bone densitometry is a non-invasive, low-dose X-ray technique designed to efficiently and precisely measure bone density. Our skilled team of radiologists and technologists utilize advanced DEXA technology to assess bone strength, diagnose osteoporosis, and monitor changes in bone density over time.
At Medical Imaging, we understand the importance of early detection and proactive management of bone health. Our Bone Densitometry service provides accurate and reliable results, enabling healthcare professionals to make informed decisions regarding treatment and preventive measures. With our advanced equipment and experienced staff, we ensure a comfortable and efficient experience for our patients.
Whether you require bone density screening as part of a routine check-up or need a comprehensive assessment of your bone health, our Bone Densitometry (DEXA) service at Medical Imaging is here to support you. We prioritize patient care, accuracy, and timely reporting to help you take control of your bone health and overall well-being. Trust Medical Imaging for reliable and advanced bone density evaluation.