What is Musculoskeletal Imaging?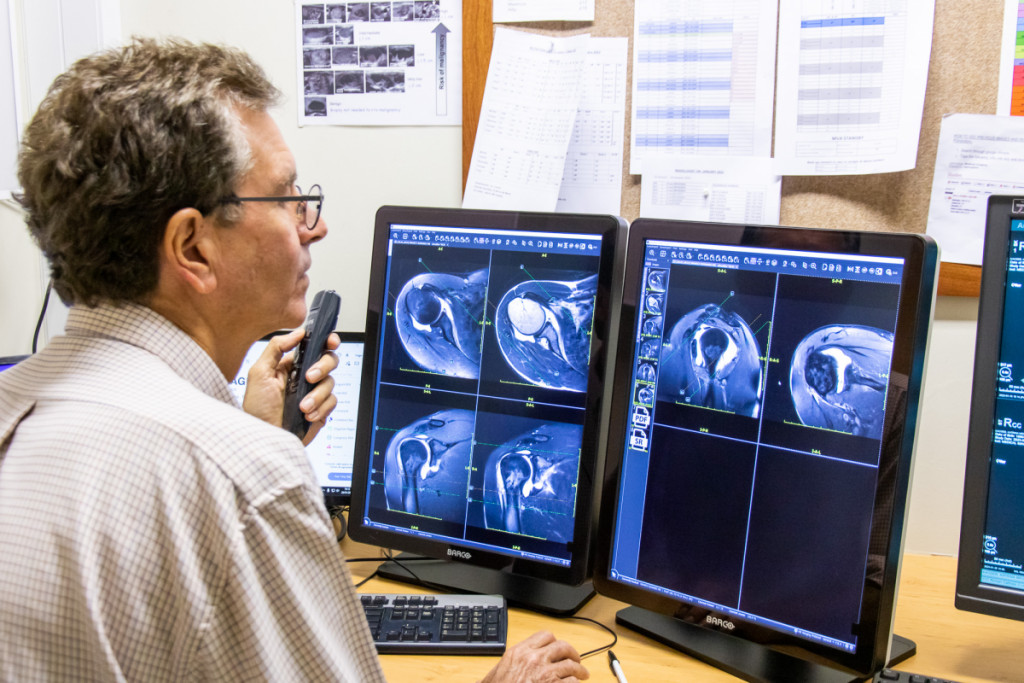 We specialize in providing comprehensive diagnostic services for bones, joints, and associated soft tissues. As experts in this subspecialty of diagnostic radiology, our skilled team utilizes state-of-the-art imaging technology to order and interpret medical images, enabling accurate diagnosis of various injuries and diseases affecting the musculoskeletal system.
With a deep understanding of musculoskeletal anatomy and pathology, Medical Imaging's dedicated radiologists work closely with referring physicians to deliver precise and reliable results. Through a range of imaging modalities such as X-rays, magnetic resonance imaging (MRI), computed tomography (CT), and ultrasound, we capture detailed images to assess injuries, degenerative processes, tumours, infections, and other musculoskeletal conditions. Our commitment to employing cutting-edge technology ensures that we can provide high-quality images, aiding in the early detection, diagnosis, and monitoring of musculoskeletal disorders.
Whether you are a healthcare professional seeking accurate diagnostic imaging services or a patient in need of answers about your musculoskeletal health, our Musculoskeletal Imaging team is dedicated to delivering exceptional care and expertise. Trust in our specialized knowledge and advanced technology to provide you with comprehensive and precise diagnostic information, assisting in the formulation of effective treatment plans for optimal musculoskeletal health.